The Way to Help our Youth

The Optimist Club Foundation of Wichita is a 501 C(3) charity, set in Wichita, Kansas to provide a tax deductable organization to help the Youth of Wichita and Kansas.

Contributions are tax deductable and the Foundation has NO paid employees. 

Serving The Youth of Wichita & all  Kansas

This page was last updated on: February 12, 2018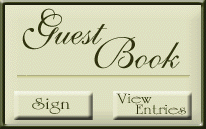 When you can't work in your club's fund raising projects, don't dispair!!  You can give of your treasure to support Your Club Projects through OCFW and you get to deduct your  contributions!!!

Wichita Optimists

Foundation

Make checks payable to:

OCFW

Mail to:  OCFW

             1101 Sandplum Ln

             Wichita, KS 67212